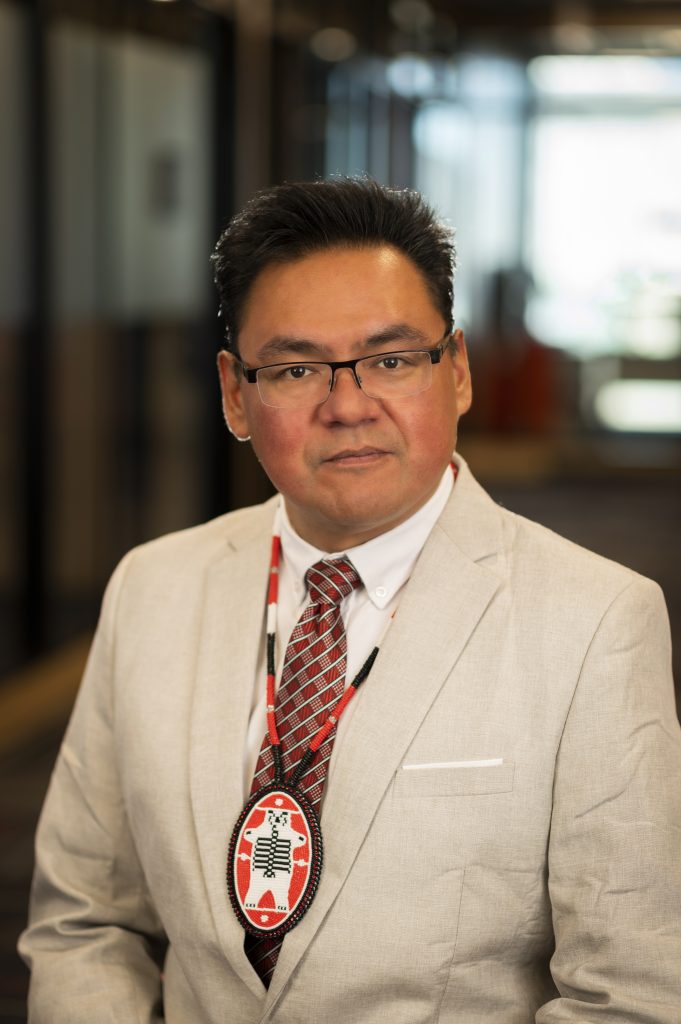 Bobby Narcisse is an Ojibway from the Aroland First Nation located in Treaty 9 territory. He studied political studies/Law at Lakehead University and had an internship at the Native Law Centre at the University of Saskatchewan. He has served a term as band councillor for the Aroland First Nation. He has served as Director of Social Services at Nishnawbe Aski Nation going into nine years. As Director, Bobby oversaw social services reform, child and family services and family well being. During that time, he was the lead on NAN's intervener status at the Canadian Human Rights Tribunal, where the federal government was found guilty of racially discriminating against First Nation children by not providing adequate funding for child and family services on-reserve, and the failure to implement Jordan's Principle.
Bobby has extensively worked in community social service and the education field for the past 20 years. He has led youth leadership teams to many First Nation communities conducting youth and family-oriented programs. Bobby has led international community development teams to Venezuela, Bolivia and worked with the Māori people in New Zealand. Bobby continues to volunteer as a mentor with the Regional Multicultural Youth Council.
Bobby has worked as an Education Counsellor for First Nation youth at Thunder Bay High schools. He later headed the athletic and recreation department at Dennis Franklin Cromarty High Schools coaching various sports teams and leading land-based wilderness education excursions for the students.
Bobby has a certificate in arts administration through the centre of indigenous theatre where he has acted in plays, theatre, and has taught students in the performing arts. He has worked in schools with students using Forum Theatre to look at and deal with social issues affecting youth. He is a professional singer and frequently performs at various community and social events.
Bobby enjoys spending time with his two daughters, friends and loved ones. He believes the best way to predict the future is to create it yourself.
Portfolio:
Social Services Support and Implementation
(Choose Life, Family Wellbeing, Jordan's Principle, Youth Initiatives)
Social Services Strategic Advancement
(CHRT, NARC, and FN's Representative Services)
Mental Health & Addictions