Event Calendar

Mental Health Summit
July 12
@
12:00 pm
–
July 14
@
9:00 pm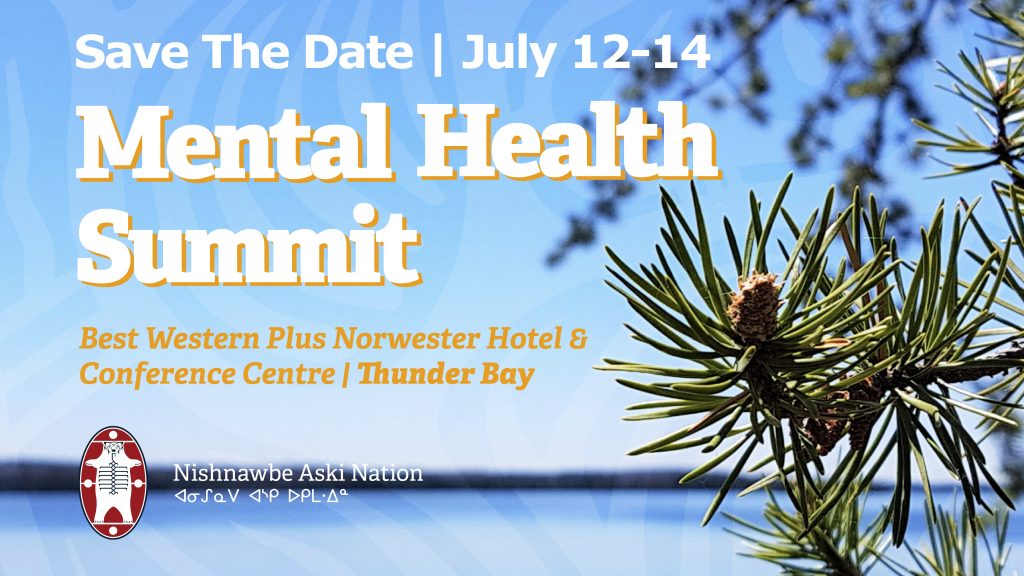 There is a Mental Health and Addictions Crisis in NAN territory, one with deep roots in colonization, intergenerational trauma, and racism. However, there are solutions for this crisis—and those solutions can be found within our people, our culture, and our communities. At the last NAN Chief's Assembly, community leadership called for action on this issue and directed NAN to hold an urgent Mental Health Summit. We are answering that call.
On July 12-14th, the NAN Mental Health Summit will explore community priorities and solutions for mental health and addictions. Specific topics that will be discussed at this Summit include substance use prevention, harm reduction, life promotion, grief and loss, and land-based healing. We invite leadership and community staff from First Nations and Tribal Councils in Nishnawbe Aski Nation to participate in this Summit and help NAN map a path forward from this crisis.
The Summit will be held both in-person at the Nor'Wester Hotel in Thunder Bay and virtually. Note: Participation will be capped at a maximum of three (3) representatives per community/organization. We will compile a wait list and release spots on Wednesday, July 6th, 2022. NAN will cover the cost of one person per community (at Leadership's discretion).